The following pages contain information relating to a proposed transaction by Almunajem Food (the "Company"). This information may not be accessed by residents of certain countries based on applicable securities law regulations.
From the menu below please choose the country where you reside:
From the menu below please choose the country in which you are currently physically present:
You have to select in order to proceed
DISCLAIMER
Access to the information and documents on this portion of the website is restricted for regulatory reasons. Please read the following notice carefully before deciding whether to click on the link below to view the information on the following web pages.

The information furnished on the following web pages is not to be furnished or made available to any person outside the Kingdom of Saudi Arabia or to any person to whom it is unlawful to furnish or make available such information.

The information on the following web pages is intended solely to provide information on the initial public offering and listing of Almunajem Foods (the "Company") and does not constitute an offer to sell or the solicitation of an offer to buy nor shall there be any sale of any securities of the Company in any jurisdiction in which such offer, solicitation or sale would be unlawful prior to registration, exemption from registration or qualification under the securities laws of any jurisdiction. The information on the following web pages does not constitute or form part of any offer for sale or subscription of or solicitation of any offer to buy or subscribe for any securities in any jurisdiction other than the Kingdom of Saudi Arabia.

The information is current only as of its date and shall not, under any circumstances, create any implication that the information contained therein is correct as of any time subsequent to the date thereof or that there has been no change in the financial condition or affairs of the Company since such date.

Neither the Company, nor any of its agents, employees or advisors accept any responsibility for any contravention of applicable securities laws and regulations by individuals as a result of false information provided by such individuals.

By clicking on the link below to view the information on the following web pages and other information in this website, you will be deemed to have represented and warranted that:
(i) you are not currently located in any jurisdiction where distribution of the information on this website is prohibited or restricted; (ii) it is lawful for you to receive a copy of the information contained on this website; and (iii) you have read, understand and agree to comply with all of the restrictions set forth above.
**Not for publication or distribution, in whole or in part, directly or indirectly, in or into the United States, Canada, Australia or Japan, South Africa or in any other jurisdiction in which such publication or distribution would be prohibited by applicable law or regulation.**
RESTRICTED
The information contained in this section of the website is restricted and is not for release, publication or distribution, directly or indirectly, in whole or in part in, into or from the United States of America (including its territories and possessions), any state of the United States and the District of Columbia (the "United States"), Australia, Canada, Japan, South Africa or any jurisdiction where to do so might constitute a violation of the local securities laws or regulations of such jurisdiction.
This section of our website is designed to provide you with all the information related to the IPO of Almunajem Foods. We aim to ensure that everyone who is interested has the opportunity to find information on the company and the IPO process.
Almunajem Foods is amongst the largest Saudi food companies. It imports, markets, distributes and produces a wide variety of frozen, chilled and dry foodstuff items (including brands such as Doux, Dari and Supreme). Founded in 1950, it provides a wide variety of high-quality, nutritious food to millions of kitchens in Saudi Arabia by operating the largest temperature-controlled cold stores of frozen and chilled food in KSA.
The Company operates 14 branches, 12 of which are equipped with a temperature-controlled warehouse, importing over 250,000 MT of product annually which serves more than 18,000 customer outlets including retailers, wholesale distributors and food services companies.
It also successfully established its own meat factory in Jeddah and markets its own array of food brands.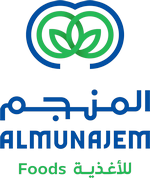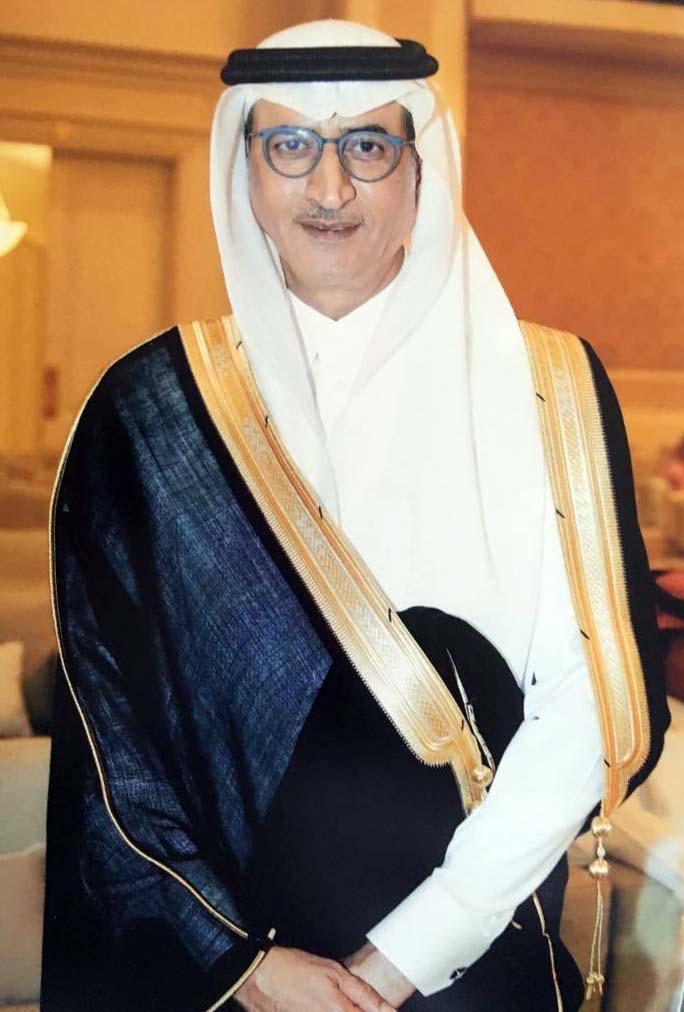 Saleh Bin Abdullah Ali Almunajem
Chairman of the Board
As one of the largest food companies in the Kingdom of Saudi Arabia, Almunajem Foods has played a pivotal role in the development story of our nation over the past 70 years by supporting the Kingdom's food security. Since the company's establishment in 1950, we have built extensive knowledge, experience and capabilities in the food industry, whilst fostering deep and meaningful relationships with our customers and suppliers globally.
Over the past few decades, our stakeholders, both external and internal, have observed the company's tremendous transformation from a small Riyadh-based business to a household name that is trusted and valued by millions across the country. Today, with your trust and support, Almunajem Foods is a robust, technology-backed enterprise that attracts some of the top talent in the market and provides high-quality, nutritious food to millions of kitchens by leveraging its broad supplier network and logistical infrastructure.
Our intention to proceed with an initial public offering (IPO) on the Main Market of the Saudi Exchange is another significant step forward in our transformational story. A step that would not have been possible without our employees' commitment, our unique business model and, most importantly, your trust.
The listing of Almunajem Foods is driven by our desire to further elevate the company by institutionalizing our operations from a governance and continuity perspective, and to share our story and success with our partners.
As we look to the future, the listing of Almunajem Foods will create a more robust platform to support the company's long-term success and ambition.  As we embark on this exciting step, our entire team remains committed to our long-term strategy. We will continue to put the customer first, focus on product diversification and distribution channel enhancement, increasing our market share, strengthening our brand identity, and further developing our human and logistical capabilities. These priorities will ensure our long-term success and ability to deliver value to our shareholders.
Almunajem Foods mission is to deliver quality food products from around the world in a reliable, efficient and customer centric manner that adds value to all stakeholders.
1. Almunajem Foods is among the largest Saudi private food companies. It imports, markets, distributes and produces a wide variety of frozen, chilled and dry foodstuff items.
The Company has:

18,000+ customer outlets including retail, food services, and wholesale channels
700+ SKUs across 5 main product categories: 1) red and white meat; 2) frozen fruits and vegetables; 3) dairy products; 4) olives and oils and 5) others including rice, sauces, condiments, etc.
14 branches, 12 are temperature-controlled cold stores and 1 meat processing facility
55,000 MT of storage capacity
Imports over 250,000 MT of imported products annually from France, Spain, Norway, New Zealand, India, Brazil and others
1,000+ specialized vehicles fitted with multi-purpose temperature storing capabilities
1,800+ employees of which over 700 are dedicated to sales and marketing
2. Almunajem Foods provides a wide variety of high-quality, nutritious food to millions of kitchens across Saudi Arabia.
Maintains strong relationships with 60+ international and local suppliers; majority of which are internationally renowned with established global market presences
It has up to 50 years of relationships with product names such as Doux, Supreme, President
Complementing its import and distribution, Almunajem Foods produces various minced meat and FPP products through its meat processing facility in Jeddah. AMF is currently working towards expanding the portfolio of meat products produced by the facility.
3. Almunajem Foods was founded on 70 years' experience providing quality food that is trusted by retail, wholesale and foodservice industries.
It established itself in 1950, opening its first temperature-controlled warehouse in Riyadh in 1962 with 200MT storage capacity. It has since grown its cumulative storage capacity over 270x to 55,000 MT at a time
It has a proven track record of growth driven by its 'customer-centric' approach, deep knowledge and expertise of the KSA market
It holds the number 1, 2 or 3 position across all main product categories delivered to retail consumers
4. Almunajem Foods diverse portfolio of 700 SKUs from trusted household brands such as Doux, Dari and President, has enabled it to grow through various market cycles and become some of the top selling products to retail chains, within its core categories
It has a well-diversified set of customers and suppliers, with its top 10 key customers sales contribution amounting to 24% of all sales
The top three sales categories are: red and white meat, frozen fruits & vegetables and dairy products
The company's' sales and supplier base have grown significantly and diversified greatly over the past 10 years
In recent years, Almunajem Foods launched its own brand; Dari, which offers a wide range of frozen poultry, FPP, fruits and vegetables and dairy products and others, and forms a key component of the Company's growth strategy
5. Almunajem Foods operates one the largest set of state-of-the-art temperature-controlled cold stores in KSA. It is operationally agile and maintains strong logistical capabilities, backed by technology, data and tools to move products safely and efficiently.
Almunajem Foods has 14 branches strategically located across 12 regions in Saudi Arabia, in addition to a meat processing facility
12 of the 14 branches are equipped with a cold store featuring advanced multi-temperature cooling and automated racking technologies which optimize inventory management and forms the foundations for the company's robust supply chain capabilities
Almunajem Foods uses Oracle inventory management system with real-time tracking
There are 18,000+ customers operating in the wholesale, retail and foodservice sectors, that get served by over 1,000+ vehicles, most of which are fitted with multi-purpose temperature storing capabilities
Quality control and food safety are at the heart of the Company's operations – at every step of the food journey, from the product's place of origin to customer outlets, the Company applies and adheres to the highest and most rigorous standards of quality control and food safety
6. The shareholders and senior management will continue to lead and manage the business they have built. They constantly ensure trust, integrity and quality to doing business.
The management team bring substantial experience and deep understanding of the sector, consumer behavior and consumption trends. You can read the management's biography and details on corporate governance in the Prospectus. Click here for access.
It has a robust corporate governance framework in place, with two independent board members, and an audit, nomination and remuneration committee.
7. Strong, long-term market fundamentals in place with local food consumption expected to outstrip demand, led by Government-backed initiatives which continues to underpin growth
Long-term consumer spending and expenditure on F&B is expected to continue to grow at 4.6% CAGR until 2024G, driven by favorable demographic reforms, population growth and tourism
Government initiatives are creating a shift in the quality of life. More jobs, higher disposable income, growing consumer spending. As a result, F&B sales have grown by 6.4% between 2013 – 2021 to reach SAR 221 billion from SAR 135 billion.
Further growth is expected, with over 1,300 new restaurants and 1,200 new cafes due to open by 2025, all of which will need food delivered to them.
8. Enjoys robust financials through various market cycles. For the full year 2020, our sales surpassed a record SAR 2.5 billion, our EBITDA doubled, and we made a net profit of SAR 230 million. This reinforces our proven track record of maintaining liquidity and generating favourable returns.
Revenue averaged SAR 2,500 million during the last 4 years, highlighting the company's ability to continuously shift, optimize and reinvent in strong or challenging market conditions
FY 2020 was a very strong year for the company

Revenue topped SAR 2.5 billion, 4.9% higher than FY 2019, largely attributed to a surge in average retail consumer spending and helped to off-set the drop in revenue from the pandemic affected foodservice channel
EBITDA reached SAR 279 million, 79% higher than 2019; and a three-year CAGR of 21.3%
Net profit was SAR 230 million, over 111% vs 2019; and a three-year CAGR of 24%
Cashflow generation at 74%
Healthy debt profile of 0.6x net debt/EBITDA to support future growth

Company paid a total dividend of SAR 158 million for FY 2020
H1 2021 more challenging, coming off a very strong, artificially higher year in 2020

Revenue at SAR 1,243m, marginally lower than H1 2020 at SAR 1,289m, mainly due to the decline of selling prices of some products as a result of increasing product promotions.

EBITDA and net profit declined on the back of easing of wider market trends contributing to the one-off increase during 2020.
Intention to Float and Prospectus
Price Range & Start of Entities Book Building
Close of Entities Book Building
Price Announcement and Provisional Allocation
Final date for submitting the subscription forms
Start of Individual Investors Subscription period
Close of Individual Investors Subscription period
Final allotment of share and notification of excess subscription monies (if any)
Refund of excess subscription monies (if any)
1st Day of Trading
* The shares trading commencement is expected to start after completion of all relevant legal requirements and procedures
STEP
01
Ensure you have an active current account with one of the participating banks
STEP
02
Visit
this page
to get more information about the company and its public offering through the ITF and Prospectus.
STEP
03
Make an investment decision after looking at the Prospectus and discussing the details with your financial advisor.
STEP
04
Subscribe to the offering priced at the top of the range, by visiting one of the receiving banks or applying online or via their digital application
STEP
05
Once shares are allocated, you may or may not receive full allocation for your order. Any excess will be refunded to you.
STEP
06
The company will list in Tadawul and changes in share price can be monitored on the exchange.
1. Where is Almunajem Foods planning to list?
The shares will be listed on the Saudi Stock Exchange (Saudi Exchange).
2. Who is eligible to subscribe to the Offering?
Subscription to the Offer Shares is restricted to the following two groups of investors: (1) Participating Parties (any investor who is approved by the CMA) and (2) Individual Investors (Saudi Arabian nationals, GCC nationals and foreign residents in Saudi Arabia, with an active bank account with one of the participating banks), are eligible to subscribe to the Offering.
3. When will the Offering's final price be announced for Individual Investors?
The Offering's final price will be set after the book-building is complete.
4. Will there be any restrictions for selling my shares following the listing?
There will be no implementation of a lock-up period or restrictions on the sale of shares following the listing.
If you are interested to invest in Almunajem Foods, please contact the bank listed below which is collaborating with the Company in order to help investors and shareholders.
The Saudi British Bank (SABB) 
Prince Abdulaziz Ibn Musaid Ibn Jalawi St, Al Murabba
P.O.Box: 9084
Riyadh 11413
Kingdom of Saudi Arabia
Tel: +966 (11) 440 8440
Fax: +966 (11) 276 3414
Website: www.sabb.com
E-mail Address: [email protected]

Saudi National Bank
King Fahd Rd. – Al Aqiq – King Abdullah Financial Center
P.O.Box: 3208 – Unit No. 78
Riyadh 13519 – 6676
Kingdom of Saudi Arabia
Tel: +966 (92) 000 1000
Fax: +966 (12) 343 7426
Website: www.alahli.com
E-mail Address: [email protected] 
Al Rajhi Bank
King Fahd Rd. – Al Muruj – Al Rajhi Bank Tower
Riyadh 11411
Kingdom of Saudi Arabia
Tel: +966 (11) 828 2515
Fax: +966 (11) 279 8190
Website: www.alrajhibank.com.sa
E-mail Address: [email protected]